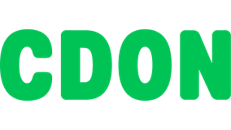 Eldar Terzic
Chief Product and Technology Officer (CPTO)
I provide technical leadership in all aspects of business. I communicate with employees, stakeholders and customers to ensure that our company's technologies are used and developed appropriately.

I have deep understanding of strategic thinking and strong business acumen which is essential in my role. I am well-versed in current technological trends and familiar with a variety of business concepts. I am also an excellent communicator and public speaker.

I have strong knowledge in software architecture, team leadership and project management. With deep knowledge of software development process, from product ownership to system development. I am a true believer of agile manifesto and have high experience of working with different agile methodologies like Scrum, Kanban, XP in both large and small teams.

I enjoy new challenges and taking on new responsibilities to constantly evolve. As a manager, I take pride in making my team being self-organized and delivering results with most possible value, at the same time my goal is to keep team spirit high.

I enjoy working with skilled and passionate people around me and I know that SKILLED, ENGAGED Employees are the KEY TO SUCCESS.